Abbeyville Place is located in Newtownabbey and consists of 35 homes comprising of detached, semi-detached and apartments. Designed to extremely high energy efficiency and sustainability standards, the scheme was developed by BW Social Affordable Housing (BW) for Connswater Homes (CH). Built on a derelict site, the project has been instrumental in regenerating the area.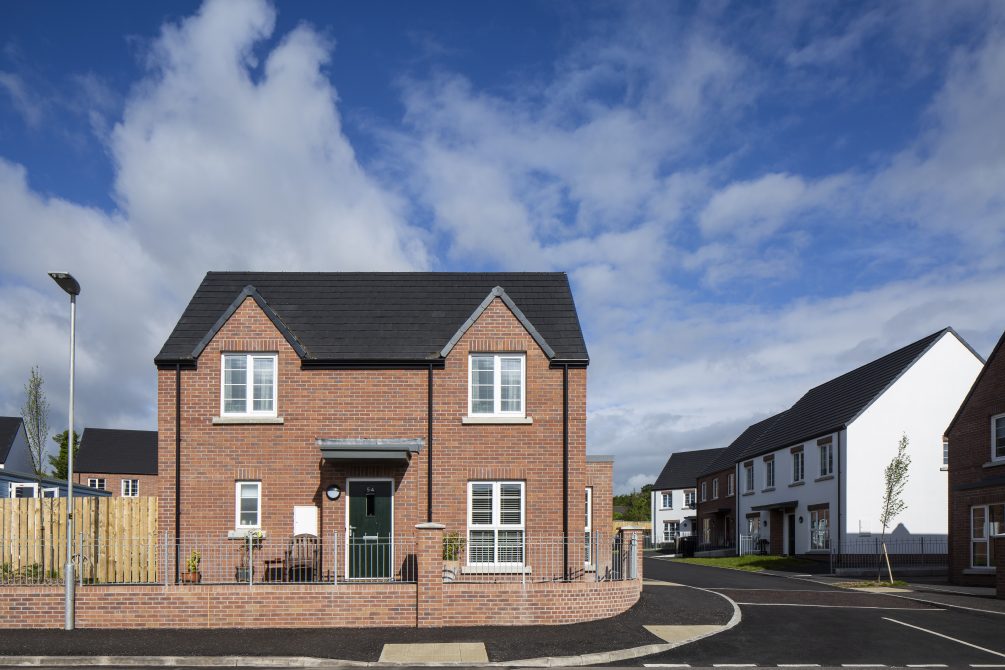 At the core of CH's development strategy is the belief that well designed housing creates settled and sustainable communities. Careful consideration was attributed to provision of quality private and public amenity with large open space facilitating family fun days and serving the needs of the wider community. The design brief was very specific to ensure all homes had the appearance of a well-designed residential housing development.
Further design criteria included accommodation to meet the requirements of various needs groups including singles, small and large families. Adaptability to meet future needs was considered with provision for installation of level access showers and stair-lifts.
 With fuel poverty on the increase, efficient gas heating systems were installed. Triple-glazed windows and concrete brick maximise heat retention and minimise energy consumption whilst Positive Input Ventilation systems ensure a healthy living environment. Feedback from tenants on the quality of their living environment has been extremely positive.
Contribution to buildability and evidence of a high standard of finish
BW oversaw the management from inception to completion ensuring compliance with stringent client requirements.
All homes achieved the highest possible Energy Rating which is reflected in the EPCs. Materiality was carefully considered to minimise maintenance requirements and deliver on durability.
Both BW and CH staff completed a stringent defects inspection regime throughout the construction phase.
Project management 
An ambitious 12-month programme was established for construction and occupation of 35 homes. BW completed one month ahead of scheduled completion (April 2019) with works delivered on budget. The supply chain was brought on board at an early stage and efficiently managed.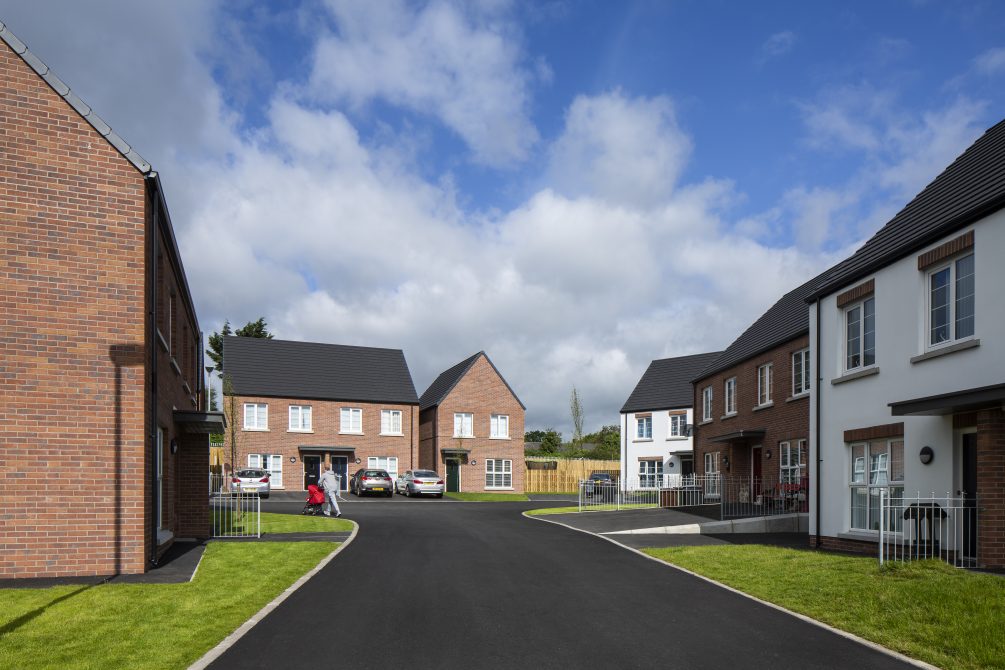 Health and safety
BW diligently managed H&S on the project from inception to final handover complying with the comprehensive Pre-Construction H&S Plan and implementing a meticulous approach to ensure zero RIDDOR accidents and a compliance score of 86%.
Sustainability performance
All documentation and practices were compliant with both Environmental Legislation and ISO 14001. Sustainability targets were incorporated within BW's (SMART) objectives in addition to implementing a comprehensive SWMP. Materials and components were selected with energy efficiency at the forefront. Concrete bricks were utilised as the primary finishing material given their high heat retention capacity, assisting in minimising energy consumption. Acoustic triple-glazed windows prove effective in improving efficiency of the dwellings and addressing noise from the nearby railway line.
Management of public impact
CH completes a comprehensive consultation process as part of its' Community Consultation Policy and commitment to keeping all key stakeholders fully informed. Meetings were held with community groups and a drop-In consultation event was hosted in Whiteabbey Community Centre. This provided the opportunity for community concerns to be factored into the design process.  BW's Senior Management also maintained regular liaison with key stakeholders via leaflet drops.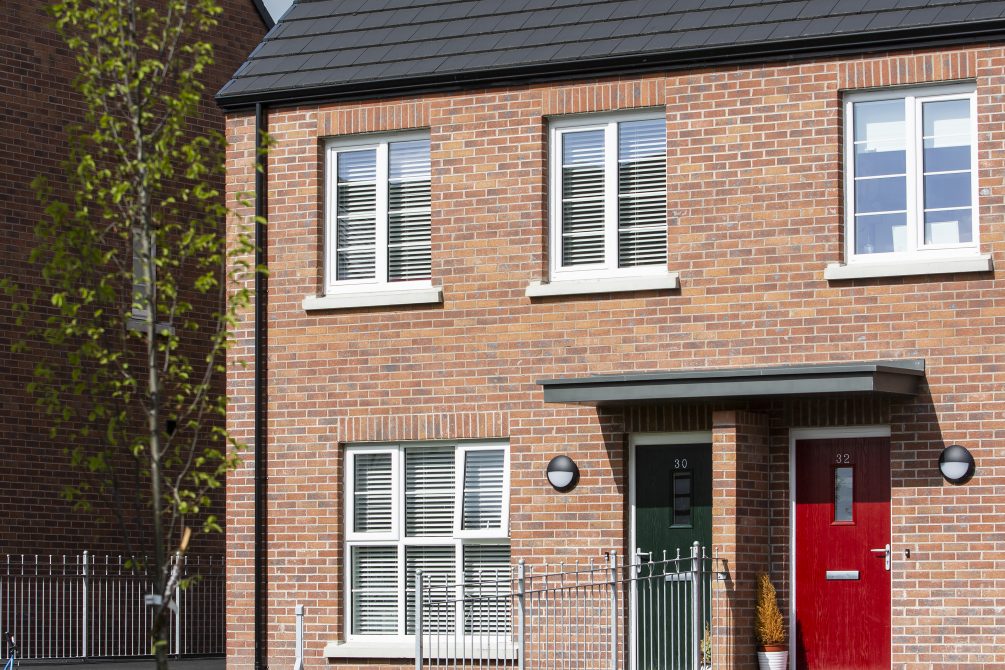 Considerate Constructors
Registered with Considerate Constructors, BW has embraced its core values to achieve best practice and to improve the image of Abbeyville, the company and the industry.