As part of the Braidwater Group's yearly charitable programme and in line with our commitment to support the communities we operate in, the Group is delighted to announce its support of a wide and varied range of organisations this Christmas.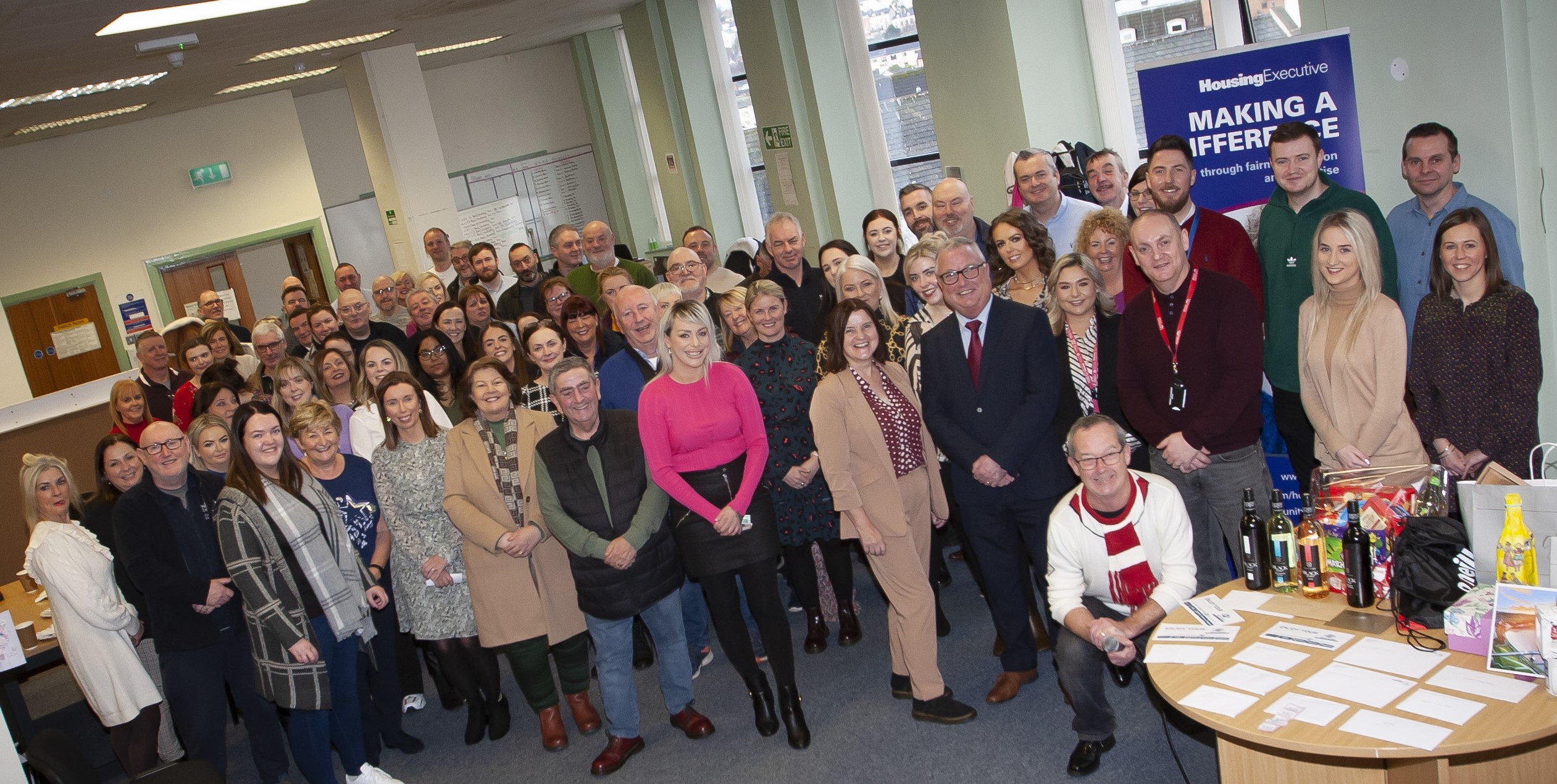 There was a large attendance at the big breakfast fundraiser morning in aid of homeless charities which was organised and hosted by the NIHE in Derry/Londonderry.
The organisations supported are:
B-Positive – supported by NIE Networks
Children in Crossfire
Colin Men's Shed
Drumahoe Primary School
Foyle Rugby Club
Kinship Care NI – supported by Mac Brickwork
NI Air Ambulance – supported by Radius Housing
NIHE big breakfast for homeless charities across the DCSDC area
Resource Centre Derry
The Royal Belfast Hospital for Sick Children
St. Eugene's Primary School
St.Vincent De Paul toy appeal
Darren Farnan, marketing manager of the Braidwater Group, highlighted why it's so important for the Company to support the local community:
''Patrick McGinnis who started Braidwater almost 50 years ago has always supported the local community no matter where the company has been building and this is firmly embedded in the ethos and continues today.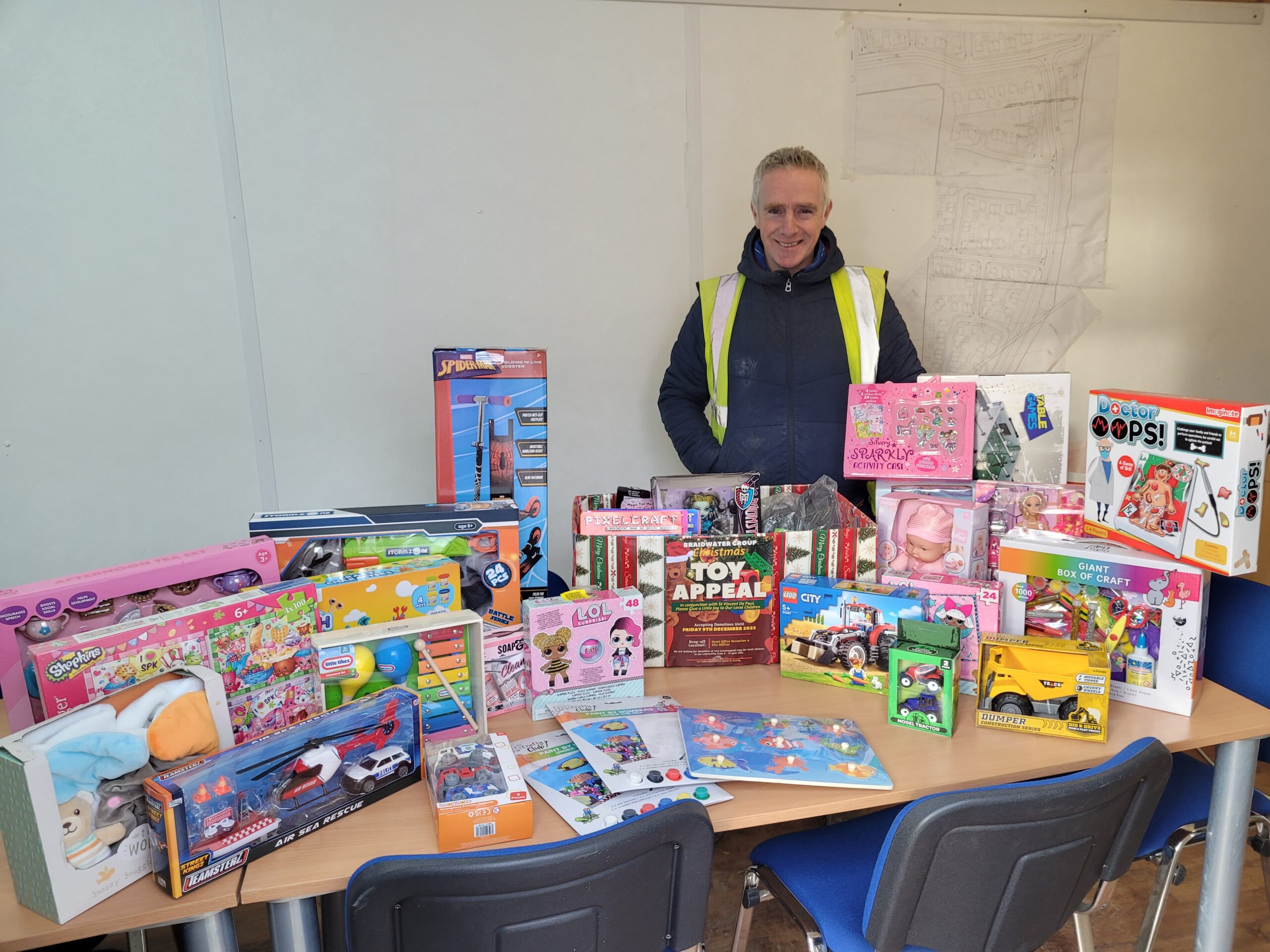 Site Manager at Beech Hill View, Kevin Cosgrove, shows the selection of toys donated on site from Braidwater staff, subcontractors and suppliers.
''These are great organisations making a difference across the areas and communities that we work in and the team at Braidwater is delighted to be in a position to offer support.
''This support comes on the back of further donations throughout the year in Belfast, Coleraine, Derry and Limavady, for local community & sporting groups, all very worthwhile causes.
''We'd also like to thank all our staff, subcontractors, suppliers and associates who have contributed generously throughout the year.''
Braidwater has been building homes of quality, style and value for close to 50 years and is committed to not only building homes but to bettering the lives of people throughout Northern Ireland.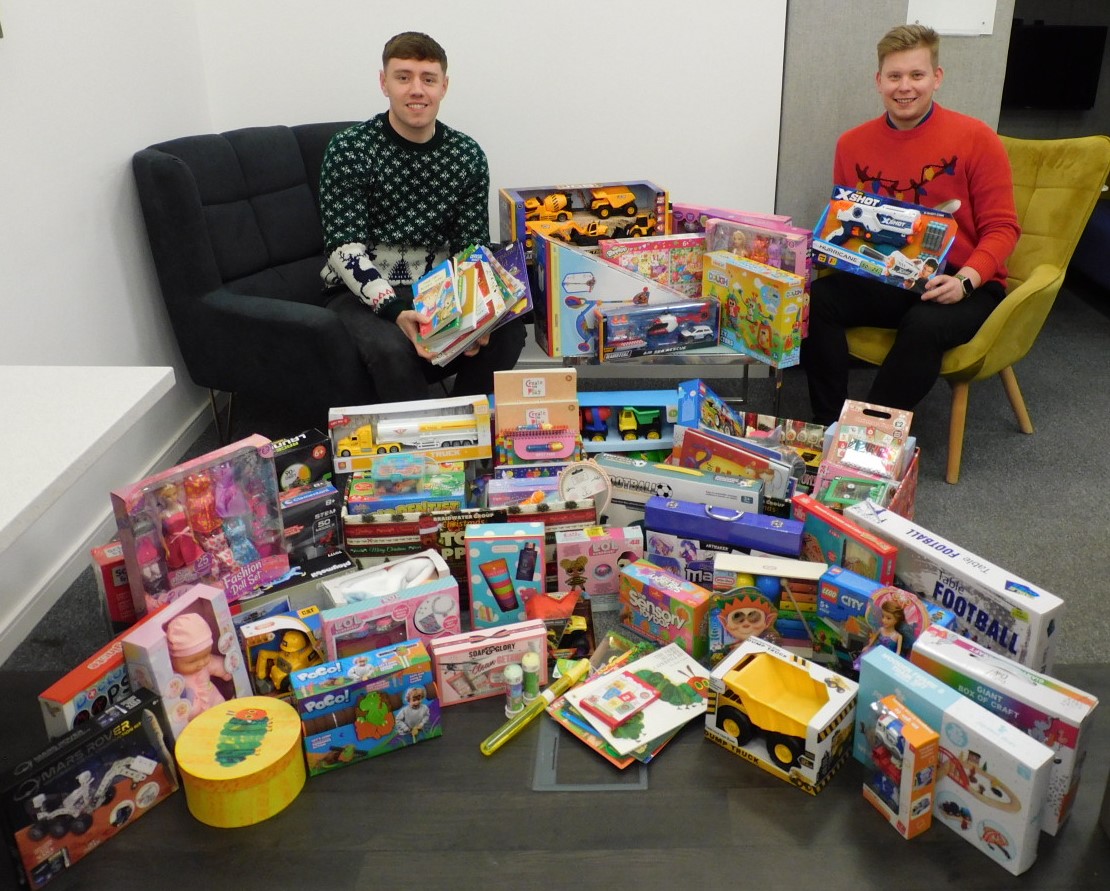 Braidwater's Shane McElhinney and Jack Keyes on hand to display the toys donated to the St.Vincent De Paul toy appeal.