BW Social Affordable Housing, part of The Braidwater Group, is inviting residents to a secondary public consultation session in Strabane on Thursday 3rd November 2022, with members of the local community asked to share their views on the proposed mixed tenure housing development at the former Convent Grammar School on Curlyhill Road.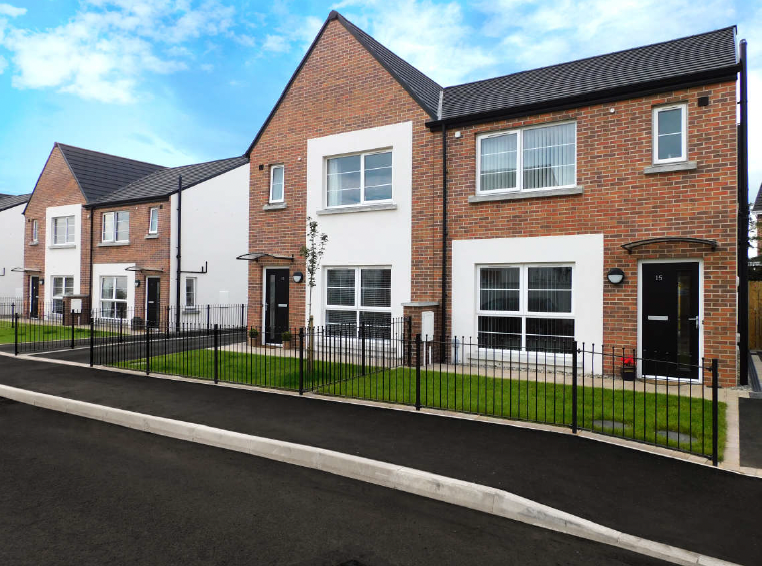 An idea of the house types proposed at Curlyhill.
This event will take place at St. Patrick's Hall, Barrack Street, Strabane and will run from 4pm-7pm. Attendees will have an opportunity to view the plans in-person at a public exhibition, which will also be attended by one of the planners involved in the project. The plans and artistic impressions can also be viewed remotely via a dedicated website.
Following feedback obtained during the initial consultation period, a number of changes have been made to the proposed layout, with further information on these amends available at the event.
The site currently comprises a mix of brownfield and undeveloped lands, extending to approximately 3.6 hectares that includes lands south of 8-10 Curlyhill Road, west of Mount Carmel Heights, north of 19-23 Evishgrove Heights and southwest of No. 40 Church View.
This development includes plans for the provision of approximately 80 private affordable and social homes, incorporating a balance of semi-detached, detached, town homes, apartments, and accessible-living bungalows to provide a mix of one-to-four-bedroom homes.
In addition, areas of mature landscaping and woodland will be retained in order for a carbon-conscious approach to be realised.
BW Social Affordable Housing hopes that the proposed development will help address the shortage of social and affordable housing in the Strabane area and Vincent Bradley, Development Director at the Braidwater Group, is encouraging members of the public to attend. He said: "We consider feedback from residents and other members of the public vital in order to ensure that this proposed development in Strabane enhances and meets the needs of the local community. At the end of the day, we want to be good neighbours and any opinions brought forth by residents will be extremely important and beneficial for these plans."
The information session will function as a drop-in to allow people to come along at a time that suits them from 4pm – 7pm.