Located in the Skeoge area of Derry/Londonderry, Clon Dara is a 'Design and Build' project consisting of 144 homes comprising of detached, semi-detached homes and apartments.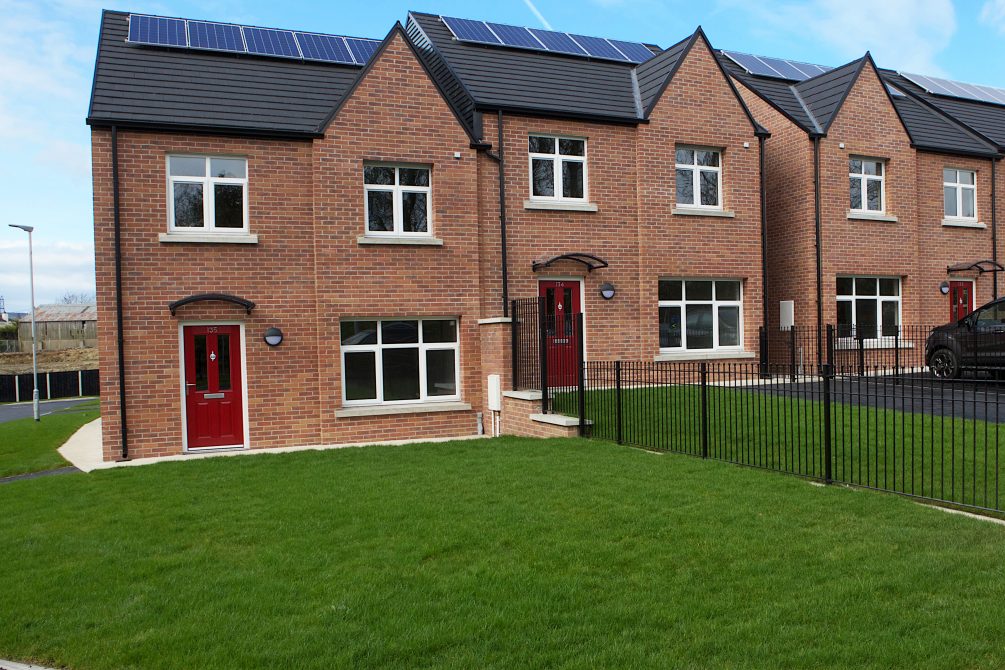 The scheme was developed by BW Social Affordable Housing (BW) for Apex Housing Association (Apex).  BW develops quality social housing projects throughout Northern Ireland for Apex, Clanmil, Connswater and Radius.
There are a number of complex needs homes on site – in some of these there are 'through ceiling lifts' and one contains a specialist WC with a wash dry facility.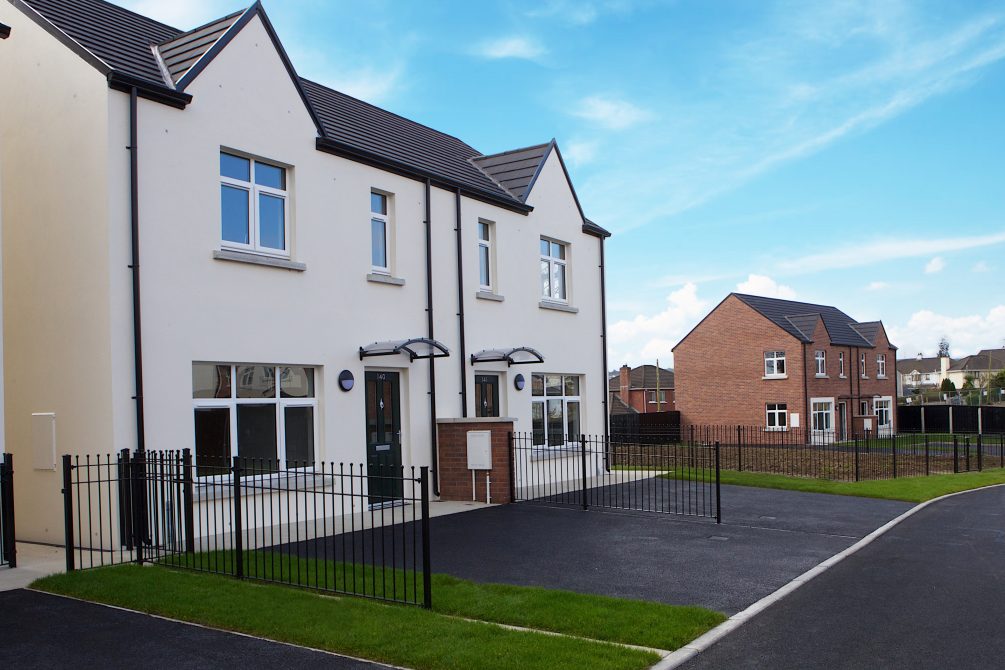 The retail unit on the ground floor will be operated by a local business, with the addition of a community hub on the 1st floor.
The scheme has been designed with meandering shared surface vehicular links to soften relationships with the existing landscape and to promote a hierarchy of road networks within the area.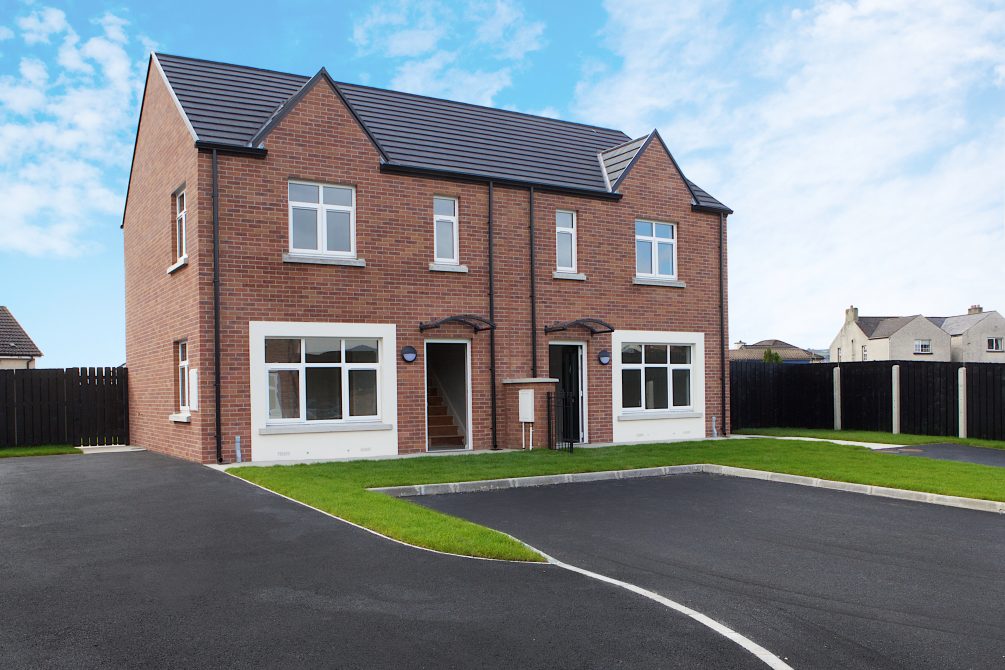 Dwellings have been orientated within the development to front roadways and to provide nodal features throughout. Vistas within the scheme are terminated by feature development and open space is supervised throughout by the development.
Project management 
BW commenced the £13.5m construction project on the 30th March 2018 with a contract completion date of the 29th March 2020. BW will achieve full completion 7 months ahead of schedule with a new target completion date of the 14th August 2019. The project will be completed on budget.
Health and safety
Clon Dara achieved zero RIDDOR accidents and an average score of 96% in terms of compliance audits. This is an excellent achievement, with over 140 operatives and completion well ahead of schedule.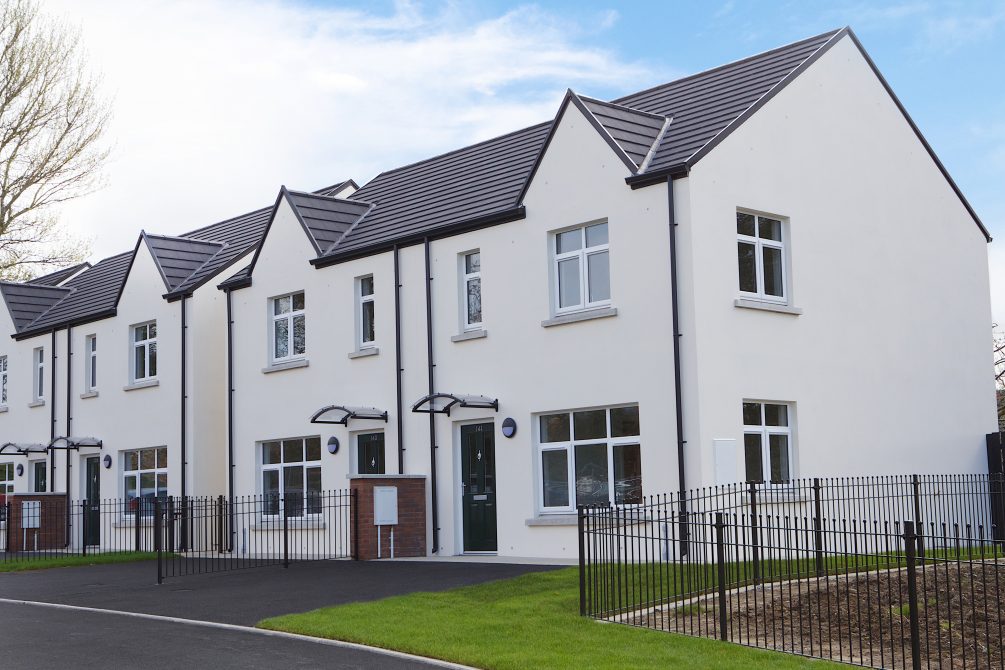 Sustainability performance
Individual dwellings have been sensitively designed to provide high quality sustainable accommodation that offers heightened thermal performance.
Timber frame construction together with high density insulation, glazing and Ariston combi boiler, contributes to a more energy efficient home. In addition to this, photo voltaic panels have been installed to assist tenants with alleviation of fuel poverty.
Management of public impact
The senior management team of BW liaised with the local community through elected representatives and groups in order to mitigate any concerns through the planning process.
The scheme was specifically designed to promote relationships between residents and foster community links through the introduction of a central retail and community building.
The inclusion of a linear park that respects existing landscape features, forms an extensive area of linked public open space which encourages community contact.
Considerate Constructors
Registered with Considerate Constructors, BW has embraced its core values to achieve best practice and to improve the image of Clon Dara, the company and the industry.