Last chance to register interest for the release at Cappagh Green 
Cappagh Green is a new development in Portstewart which offers 12 new homes for sale in a mixed tenure, residential scheme of 87 homes.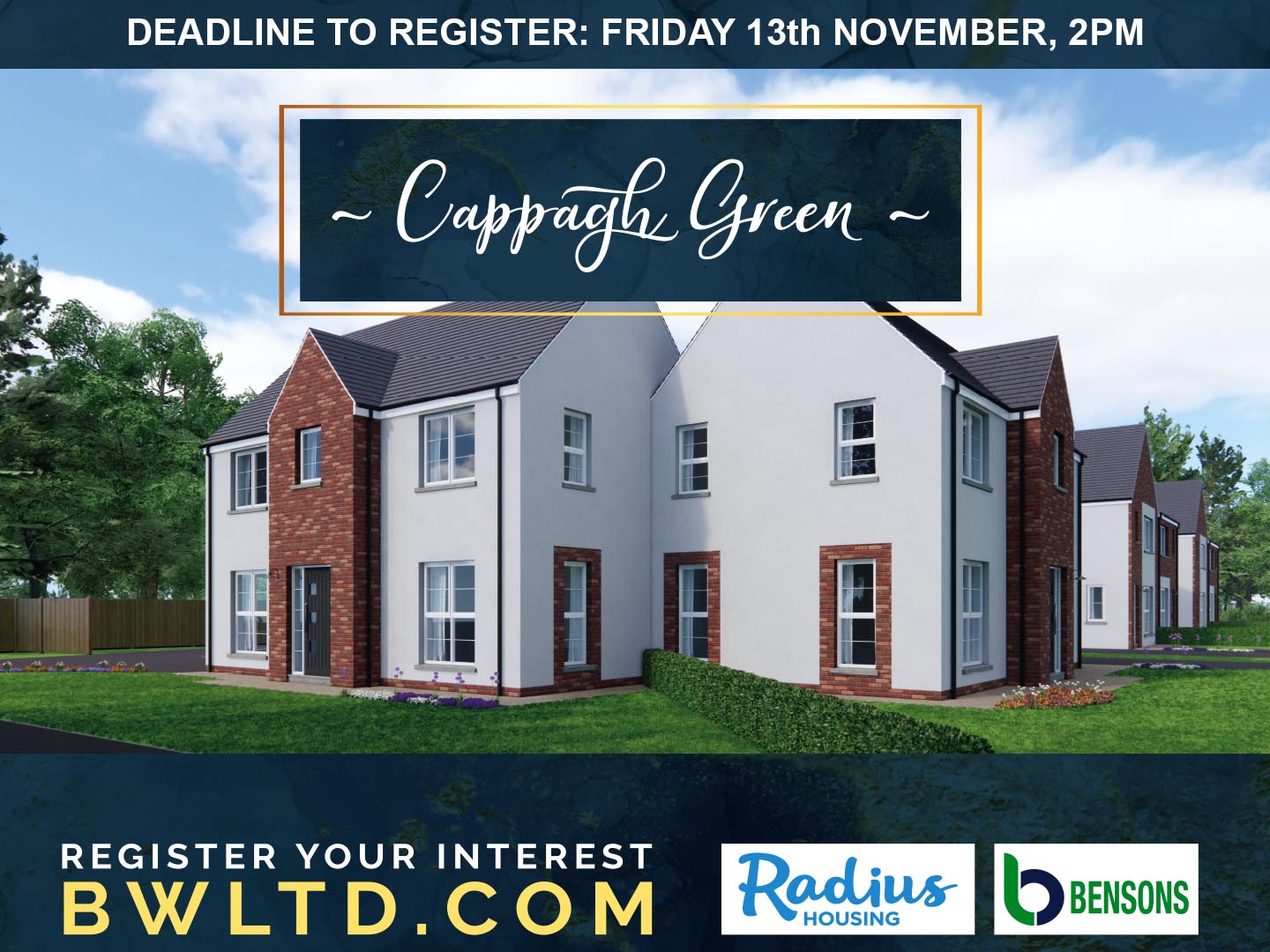 Developed by BW Social Affordable Housing for Radius Housing, this is  the last chance to register for the release of these homes for sale..
Deadline
Any prospective purchasers who wish to be considered for inclusion in the release must complete the 'register your interest' questionnaire before 2pm on Friday 13th November. 
PLEASE CLICK HERE TO REGISTER YOUR INTEREST
Eligibility
The questionnaire will be the only form of expression of interest acceptable for each prospective purchaser. It is the responsibility of each purchaser to ensure that the questionnaire is accurately completed and within the timeline highlighted.
Waiting List
After this date, any future expressions of interest will be added to a waiting list. 
For more information on Cappagh Green and the house types available, please click on the any of the links below:
https://bwltd.com/cappagh-green/
https://www.propertypal.com/cappagh-green-portstewart/d3063
Selling agent:
For further information please register as detailed above but if you have any questions please contact Benson's Estate Agents on 028 7032 1133.