Beraghvale (H1B) in Derry, developed by house builder BW Social Affordable Housing for Apex, has been officially handed over to the housing association.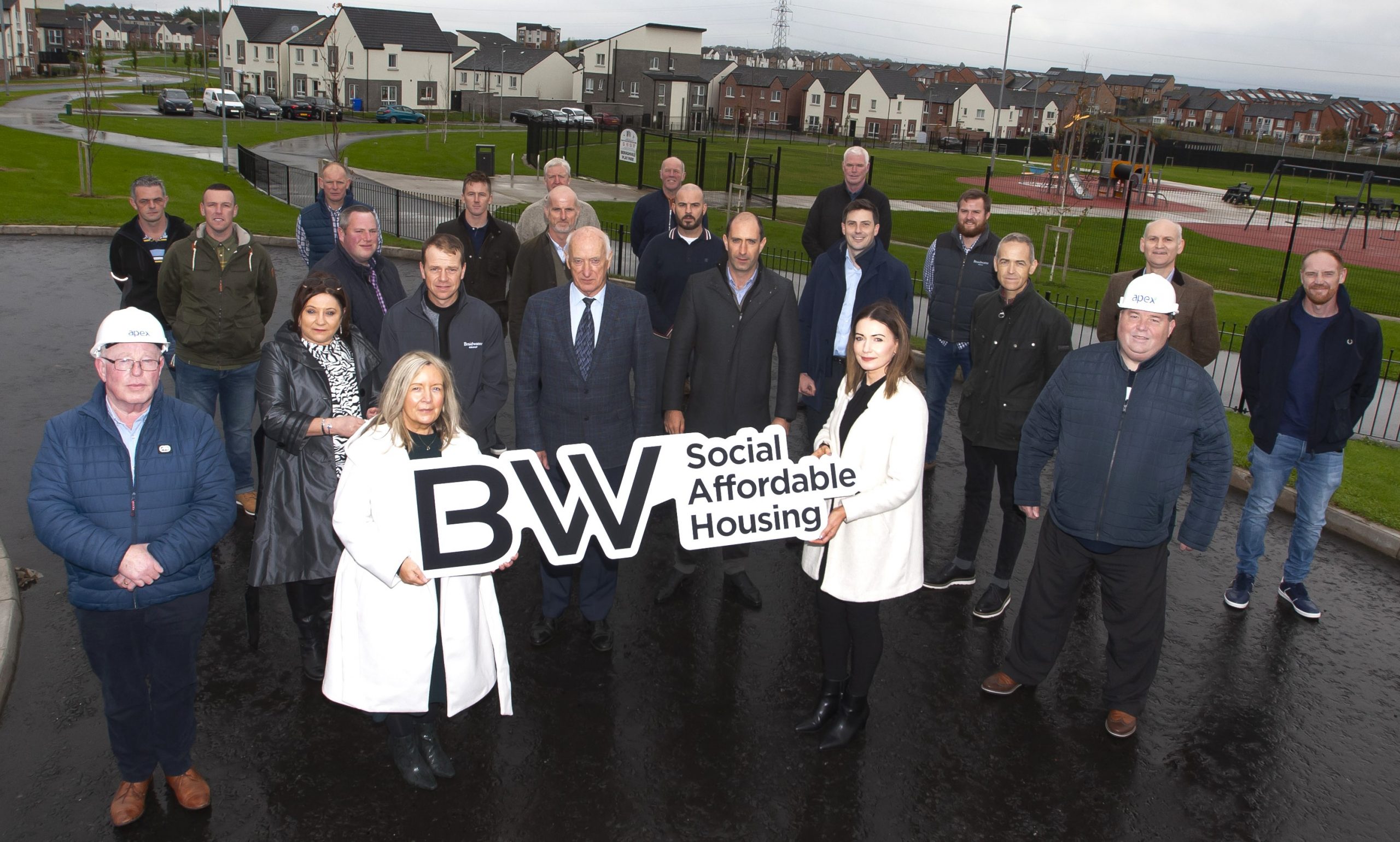 Pictured at the official completion of Beraghvale are:
(front L-r) Brian O'Connor, Sheena McCallion, Sheona McKinney and Kevin Butler of Apex.
(middle l-r): Lexi Bond, Marie Ferguson, William McElhatton, Colin Britton, Ryan Tannahill, Vincent Bradley, Patrick McGinnis, Ryan Boyle and Joe McGinnis from BW; Barry Kerr from Apex and Rory Devlin, Dermot Mullan, Barry McGeough and Gareth Gamble from BW.
(back l-r): Leslie Britton, Richard Rodgers, Eamonn Devlin, Gerry Taggart and Neil O'Kane from BW.
The development consists of 261 social homes with a varied house mix ranging from 1 and 2 bed apartments and 2, 3 and 4 bed semi-detached homes. Several of these are 'Complex Needs Units' which are designed to facilitate people with disabilities and up to a family of 6.
Located on the Skeoge Link, Beraghvale is the latest large scale construction project in the north west.
Since planning approval was achieved in February 2019, construction commenced on site shortly after in May 2019. Due to the Covid pandemic, the first homes were handed over in July 2022 and the final homes handed over in September 2022.
The development features modern house designs that suit a range of needs, encouraging spacious family living and ensuring the perfect balance between home comforts and convenience. 
A Gold Standard 'Secure by Design' scheme, the houses are designed to extremely high energy efficiency and sustainability standards with the development featuring a playpark, public open spaces and cycle paths throughout.
One of the last handovers was Kerry Maguire (pictured), who had some very generous comments regarding the team onsite and the quality of the homes.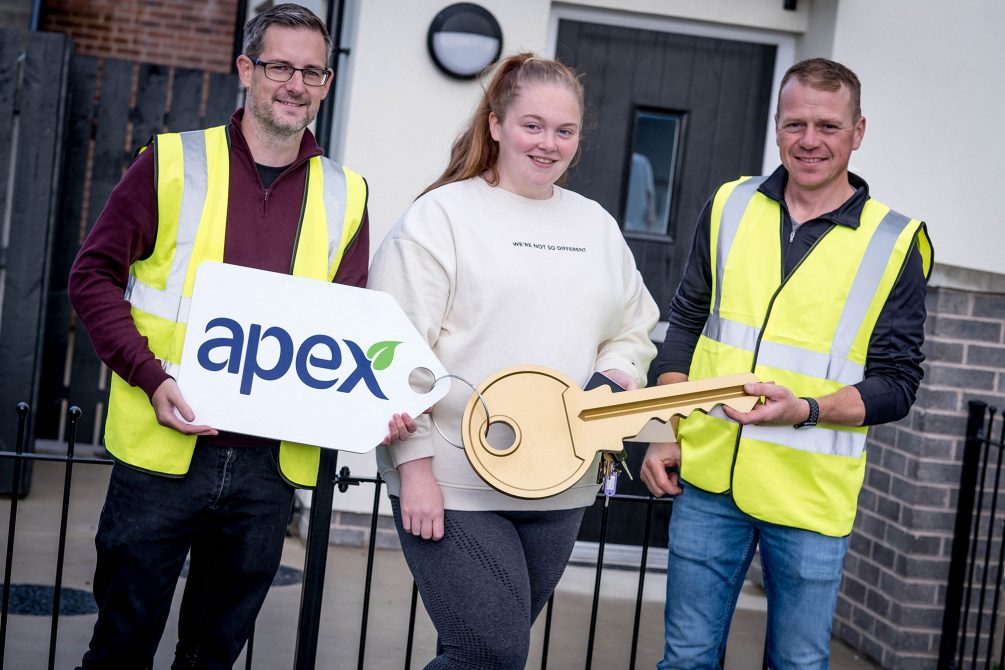 Pictured at the final handover (L-r) are: Joe Doherty, Apex, Kerry Maguire and Colin Britton of BW.
Kerry said: 'My first impression of our new house was wow! It's the perfect size for me and my two children and has a great garden for them to run around in. The location is ideal, close to a large local shop and in a quiet neighbourhood.
'It's absolutely brilliant to have a home for myself and the kids; it's just perfect.' 
Speaking on the recent handover, Ryan Boyle, Chief Operating Officer at BW expressed delight at the completion of the development, saying: 'The team at BW Social Affordable Housing recently handed over the last of the 261 new houses to Apex and we are delighted to confirm the development was finished on schedule, even with the downtime during the first lockdown.
'We'd like to take this opportunity to thank everyone involved from the team on the ground, the sub-contractors and all in the office for their approach to maintaining high standards and building quality houses.
'We would also like to take this opportunity to express our gratitude to all of the team at Apex for their professional and collaborative approach to all aspects of the construction,' he concluded.
Sheena McCallion, Chief Executive of Apex Housing Association, commented: 'It has been great to work with BW to deliver such a fantastic development and we look forward to seeing this new community continuing to thrive in the coming years.  The standard of homes provided has been excellent and will significantly improve the quality of life of many of our tenants.'