Having lived most of her life in Portstewart, primary school teacher Susie Anderson recently returned home from university and was delighted to have secured one of the new affordable properties in Cappagh Green.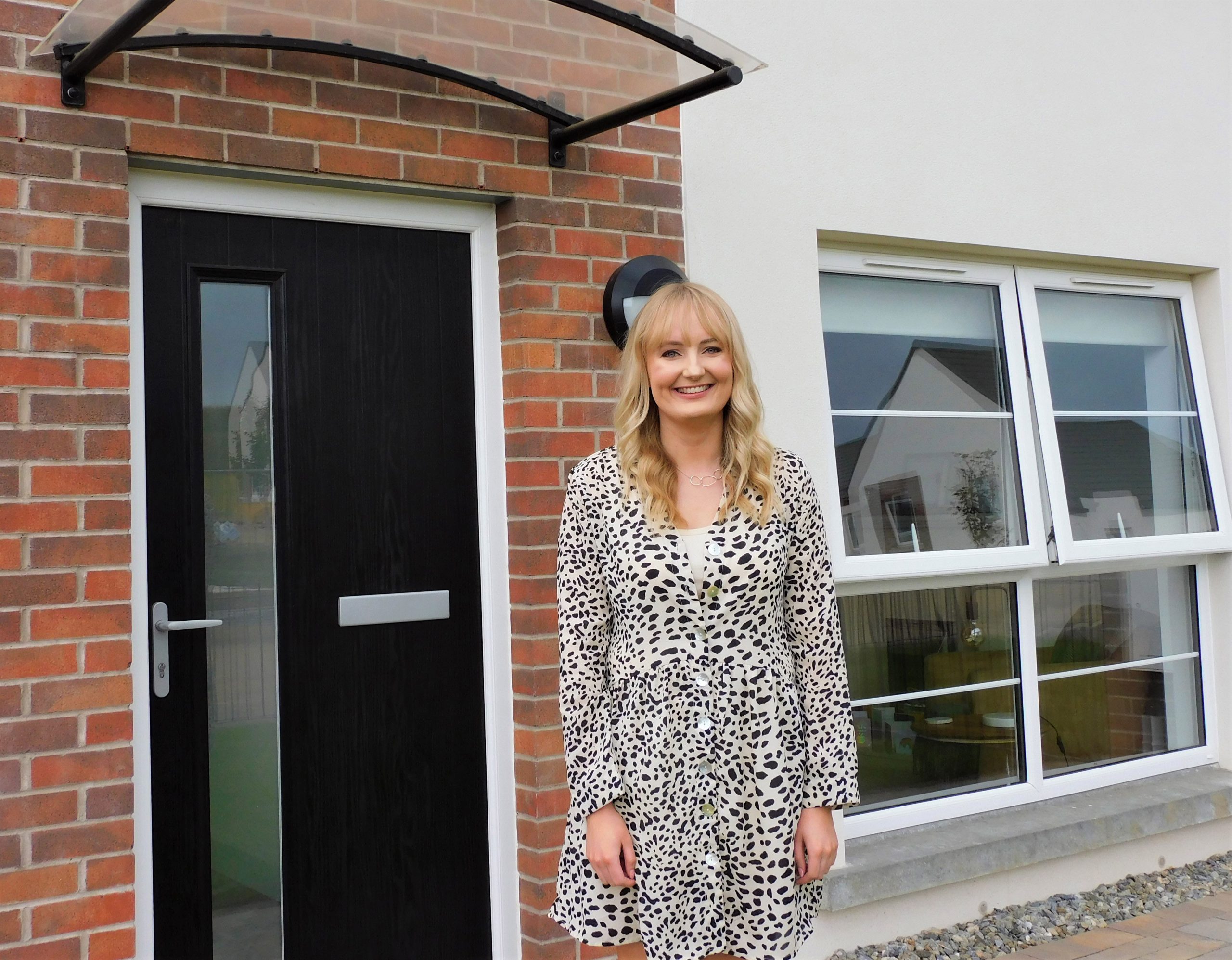 A delighted Susie Anderson outside her new home in Cappagh Green.
Only away for a number of years, Susie couldn't resist the lure of her north coast upbringing and returned to live with her parents to build up a good deposit for her first dream home.
That first home is in Cappagh Green just on the outskirts of Portstewart and Susie admits to being a little nervous on the eve of the release date:
"The release was back in December and I remember being somewhat stressed the night before. However, I was well prepared for when the phone lines opened and I managed to secure the third property on release. I was so relieved as I really thought I was going to end up losing out on the opportunity."
"To add to the level of stress it's so difficult for first timer buyers to secure a property in Portstewart, as it's such a popular area, so I'm extremely grateful for the opportunity to purchase one of these homes with the help of Radius and BW Social Affordable Housing."
Since December Susie has been in contact with the Bensons team in Coleraine to finalise the legal completion but also to personalise her new home:
"The way I was able to personalise the house was fantastic and the whole process was so professional and straightforward. I was invited into the Benson's office to pick from the options available and I had to start thinking about decor and furnishings very quickly."
The handover of the keys took place in early May and Susie was delighted with the quick move in date and the quality and finish of the home:
"I have to say the houses are finished to such a high standard I can't believe how well they look. From the internal to external finish and any snagging that's been required, the site foreman Dominic, the finishing foreman Ryan and the team have been more than helpful and professional. I can't thank them all enough for the beautiful home they've handed over to me and I can't wait now to settle in and make it my own."
"To be able to work in the same town I grew up in and to get the quality and finish of home I have is brilliant. In all honesty it's a dream come true."