Earlier this year, the Braidwater Group invited community, charitable and sporting organisations in the Glenmona area, to apply for funding, in celebration of the commencement of construction at the West Belfast site.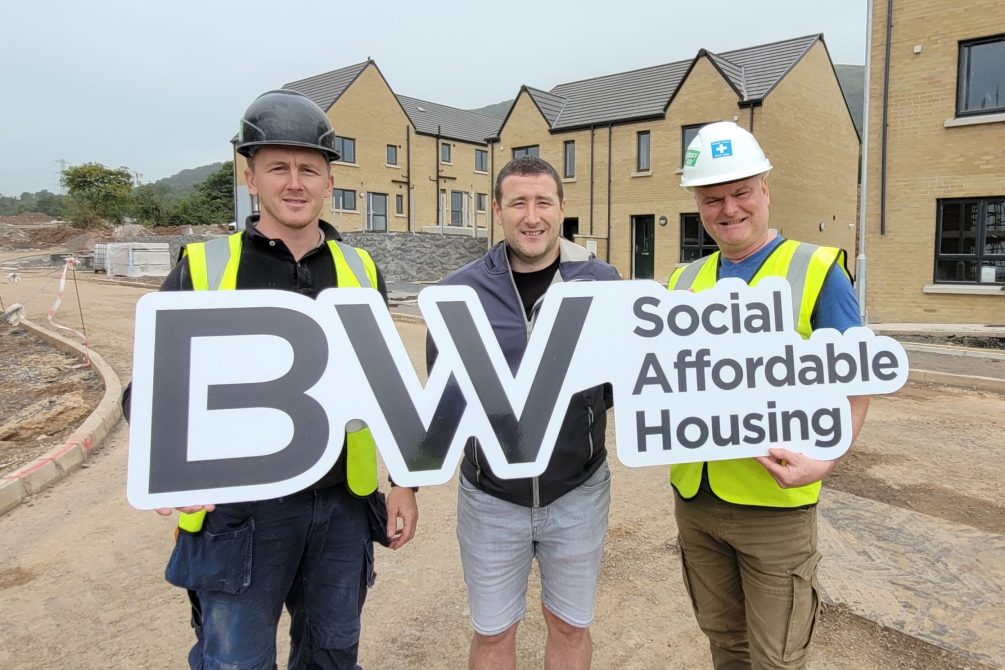 Pictured from left is Ryan Tannahill, Site Manager, Barry Fegan, Gort na Móna and Ciaran McMonagle, SHEQ Manager.
Glenmona
The Glenmona development will see the creation of a new mixed-use urban village by Apex Housing Association (Apex) under the guidance of leading house builder, BW Social Affordable Housing, which is part of the Braidwater Group. 
Gort na Móna GAC
Recently, the Braidwater Group announced the recipients of the funding, the third and final being the local GAA club, Gort na Móna GAC.
Founded in 1974, Gort na Móna GAC was established by Brother Moroney of the Irish Christian Brothers based in the Turf Lodge area of West Belfast. 
With hundreds of members playing all codes, Gort na Móna is at the heart of the community providing Gaelic activities for all ages in a safe and secure environment.
Darren Farnan, marketing manager of the Braidwater Group confirmed the Group's support for Gort na Móna GAC:
''We're delighted to finish our round of charitable donations with the local GAA club as it's the heartbeat of the local area when it comes to provision of sporting activities for kids of all ages and gender. We wish the club all the best over the next year and no doubt many new members as a result of the new Glenmona development.''
Braidwater Group
The Braidwater Group has been building homes of quality, style and value for close to 50 years and is committed to not only building homes but to bettering the lives of people throughout Northern Ireland.