BW Social Affordable Housing, part of The Braidwater Group, recently welcomed the SDLP MLA for West Tyrone Daniel McCrossan for a site visit to the proposed residential development on lands at the former Convent Grammar School at Curlyhill Road, Strabane.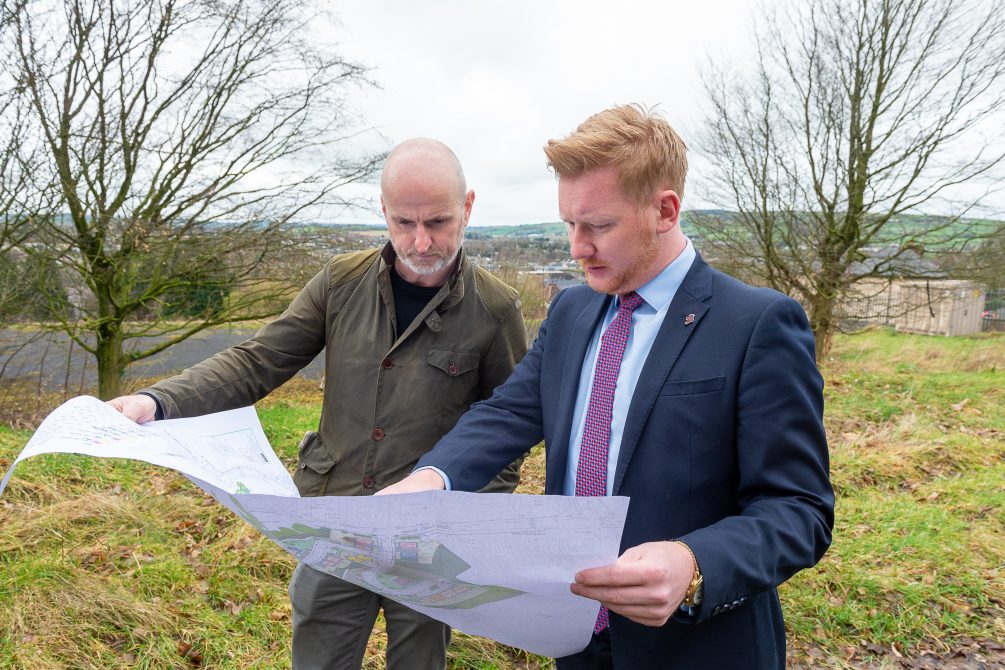 Daniel McCrossan MLA (right) discusses the Curlyhill planning application with BW's Development Director, Vincent Bradley.
The site currently comprises a mix of brownfield and undeveloped lands, extending to approximately 3.6 hectares that includes lands south of Curlyhill Road, west of Mount Carmel Heights, north of Evishgrove Heights and southwest of Church View.
The proposed development includes plans for the provision of approximately 78 private affordable and social homes, incorporating a balance of semi-detached, detached, town homes, apartments, and accessible-living bungalows to provide a mix of one-to-four-bedroom homes.
Vincent Bradley, Development Director with the Braidwater Group, commented: "We were absolutely delighted to be able to welcome Daniel to the site for a discussion on our plans for the revitalisation of the area. The demand for housing is as high as ever, and this project aims to help tackle the issue while rejuvenating the land following a long period of neglect.
"On behalf of the Braidwater Group, I would like to place on record our thanks to Daniel for taking the time to meet with us and hear about our proposed plans for the area".
SDLP West Tyrone MLA Daniel McCrossan said: "Strabane is in desperate need for more social and affordable housing, so I was happy to meet with BW Social Affordable Housing to see their plans for 78 homes on the former Convent Grammar School site."
"I urge local people as part of the consultation and planning process to have a look at the plans and contact either myself or the house builder if they have any questions or concerns."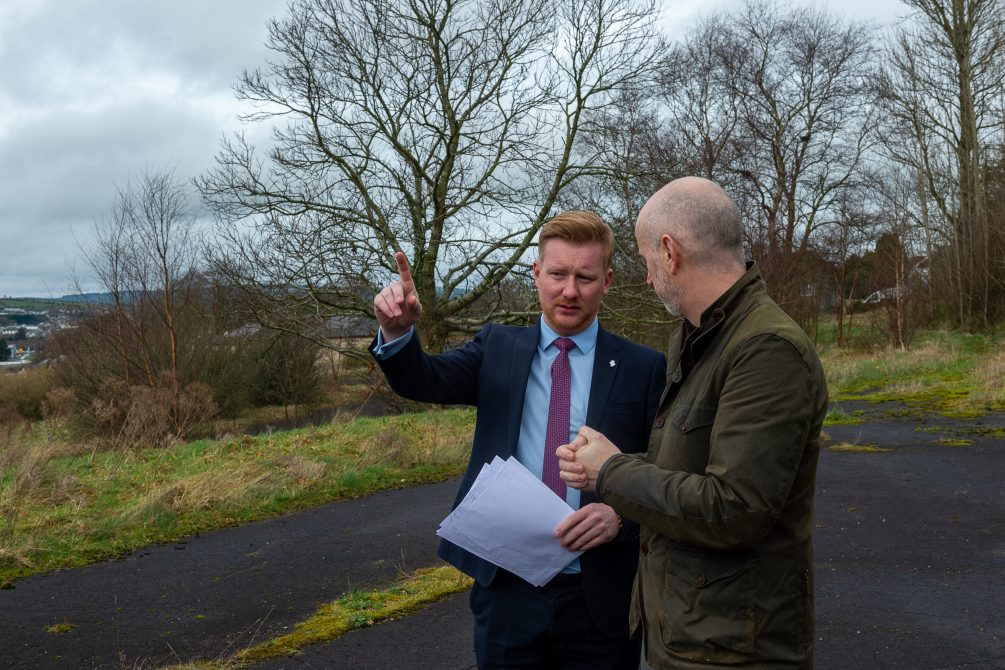 Daniel and Vincent discuss the plans for the proposed residential development at Curlyhill.
In addition to the proposed mixed tenure housing development, areas of mature landscaping and woodland will be retained in order for a carbon-conscious approach to be realised.
The Curlyhill Road development planning application was submitted on 19th January 2023 with the intention to bring the scheme forward for construction in Spring 2024.
More information on the proposed development can be found at www.jpeplanning.com/consultations/curlyhill/