BW Social Affordable Housing launched their virtual community consultation today, on the proposal to build 98 homes on lands adjacent to Mill Avenue (site of former Wolf Hill Flax Spinning Mill), Ligoneil, Belfast.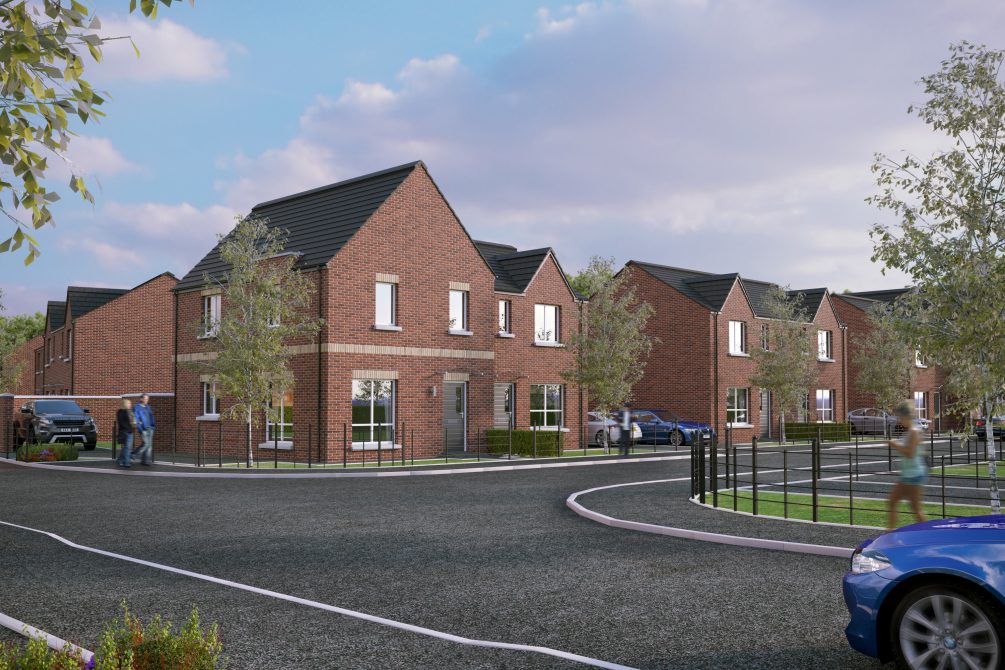 Some of the proposed new houses at Wolf Hill, Ligoneil.
This proposal seeks to amend the approved planning permission (granted in 2013), with an updated housing design in line with current housing requirements and to meet more modern building techniques. 
The proposed scheme intends to reduce the total number of houses from 102 units to around 98 units, consisting of a mixed tenure housing development, with houses designed to 'Lifetime Homes' standards. The reduction will also free up space within the site to give more generous garden sizes for family homes, where possible. 
BW Social Affordable Housing is currently briefing the local community, ahead of a formal planning application submission by the end of summer 2020.
For further information and to provide feedback in relation to the proposal, click here.