The Braidwater Group has been named as one of Ireland's Best Managed Companies. The awards programme is led by Deloitte Ireland, in association with Bank of Ireland. The company, which demonstrated superior business performance for the fourth year, was recognised at a virtual awards ceremony on Wednesday, 8 September with a Gold Award.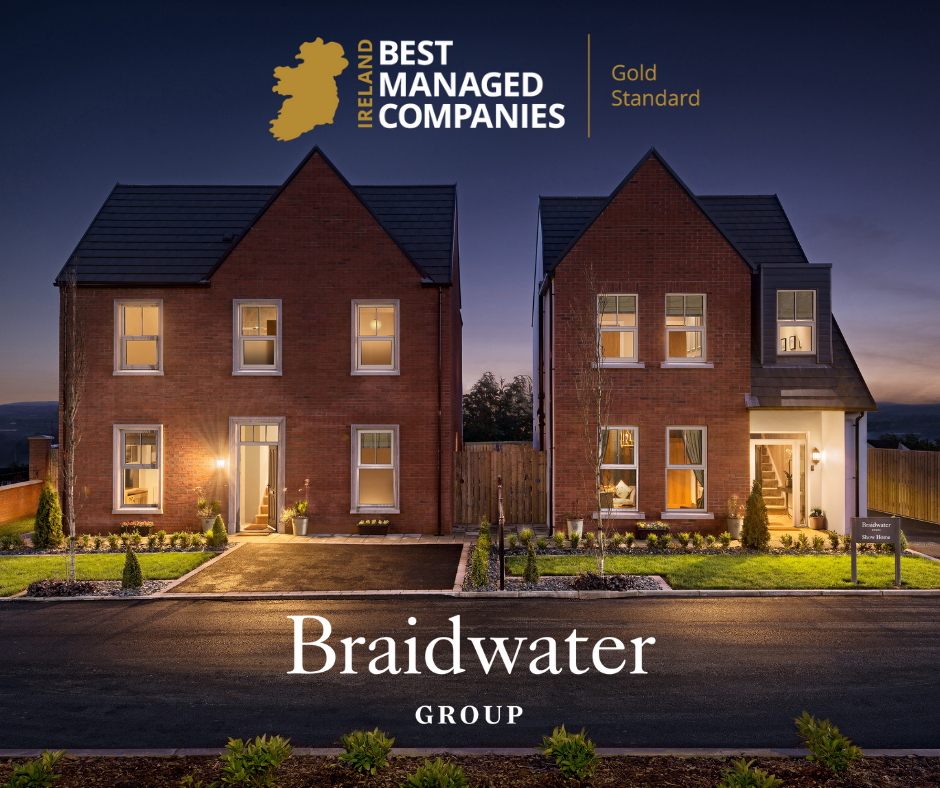 25 companies have qualified for the first time this year. This year's programme saw the highest number of new applicants in its thirteen-year history and culminated in a virtual symposium and awards ceremony. The winning companies represent 26 counties across the island of Ireland and come from a range of sectors. With this year's new winners, there are now 139 companies that are recognised as Ireland's Best Managed Companies. This network of companies has a combined turnover of €8.5 billion and employs a total of 40,000 people.
Ireland's Best Managed Companies Awards programme promotes and recognises excellence in Irish/Northern Irish owned and managed companies and is the only awards scheme on the island of Ireland that considers a business' performance from every perspective. Entrants to the programme compete for the designation in a rigorous process that evaluates the calibre of their management abilities and practices in addition to the strategy, capability, innovation, culture and financial performance of their companies.
Dermot Mullan, Group Finance Director, Braidwater Group, said:
 "Some of Northern Ireland's most successful businesses have come through the programme and we're delighted to have achieved gold status in this prestigious community of Deloitte Best Managed Company winners.
"We're also pleased to achieve the award during a period of unprecedented challenge. The skill and commitment of all our staff really came to the fore and the award recognises this."
Anya Cummins, Lead Partner for Ireland's Best Managed Companies Awards Programme at Deloitte Ireland said:
"This year, a record number of applications to the Ireland's Best Managed Companies Awards programme were received. The quality of the applicants demonstrated the extraordinarily high-quality businesses operating across the island of Ireland today. In a relentlessly challenging year, the winning companies displayed true bravery in how they adapted to change, with many innovating and some even accelerating their plans for their businesses."
17 companies, including Braidwater, achieved Gold Standard at this year's awards, having requalified for their fourth consecutive year and 12 companies were awarded Platinum Standard, requalifying for their seventh consecutive year.