Last week's Construction Employers Federation (CEF) awards saw success for the Braidwater Group and further recognition for a local house building company that continuously offers a top-quality product and excellent service.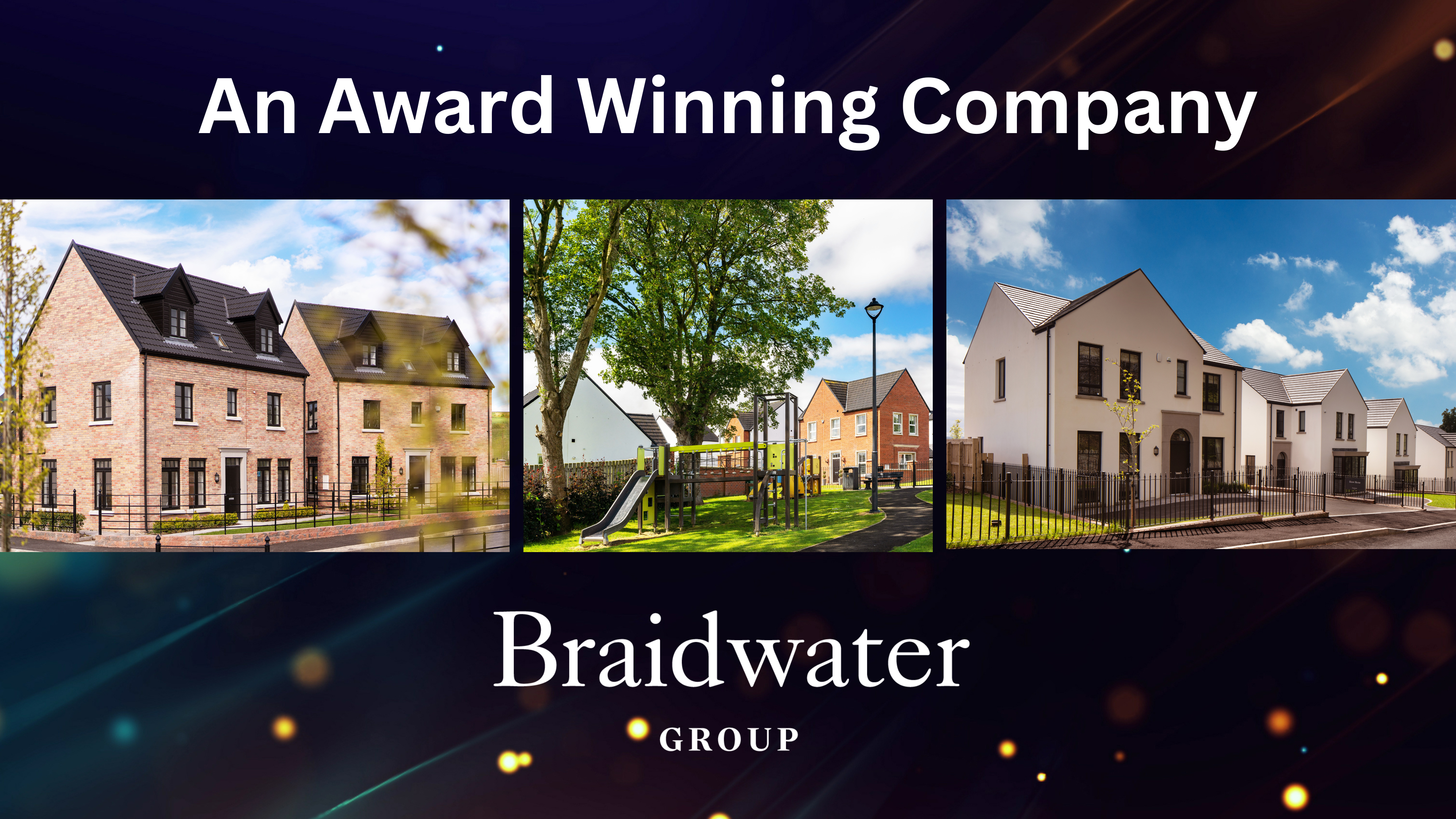 The prestigious award builds on the recent history of success with acknowledgement coming from industry peers, regulatory agencies and financial institutions.
Based in Eglinton, the Braidwater Group is one of Northern Ireland's leading private and social house builders and has almost 50 years of experience in the construction industry. The company employs over 100 talented and passionate individuals, all working together in a friendly, inclusive environment with above average salaries and a competitive benefits package.
The Group has three divisions: Braidwater Homes for private residential house building; BW Social Affordable Housing for social housing schemes; and Braidwater Residences for Rent – offering professionally managed private managed rental properties.
On Thursday last, the BW Social Affordable Housing team won the CEF Social Housing Award for Cappagh Green in Portstewart. In the judges' deliberation, they made special note of the high-quality finishes and attention to detail that led to Cappagh Green being crowned the winner.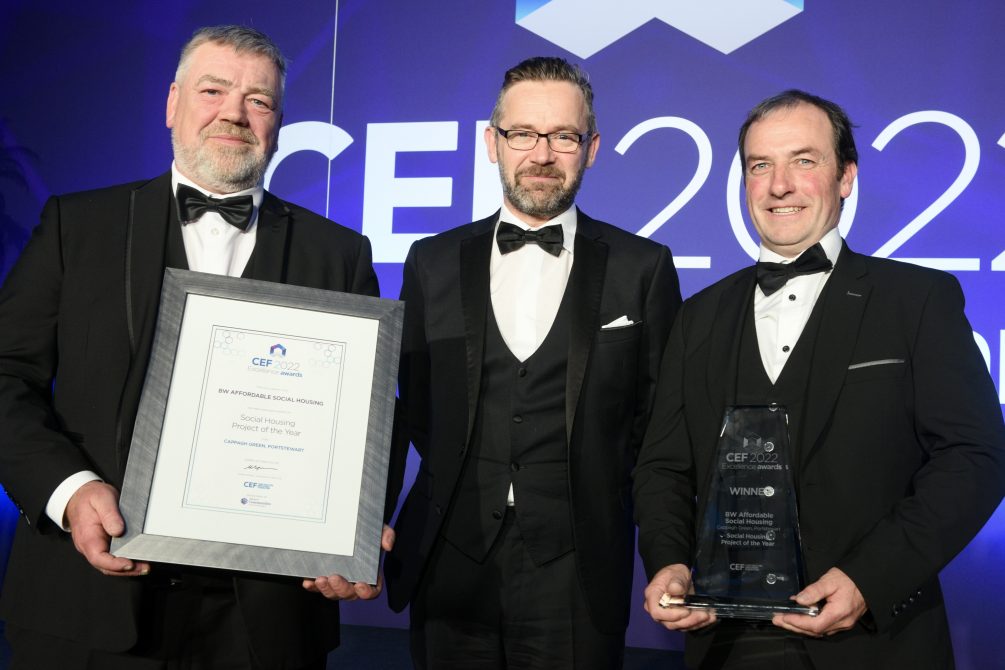 Pictured receiving the prize for Cappagh Green are Braidwater Group staff Dominic Millar (left) and Sean McWilliams (right).
Last year, Braidwater Homes was named winner of the prestigious 2021 Construction Employers Federation (CEF) Private Housing Award for the company's work on Birch Hill in Derry/Londonderry, a superb development of 211 homes.
Over the last five years, the Group has won no less than three CEF awards for its private and social house building developments throughout Northern Ireland. 
Earlier this year, Braidwater Homes site foremen and their teams, Brian O'Kane for Roe Wood and Kevin Cosgrove for Beech Hill View – each won a 2022 NHBC Quality Award with Brian going on to win a Seal of Excellence Award.

The Pride in the Job Awards are one of the most highly regarded accolades in the housebuilding industry as they celebrate the exceptional contribution site managers make in creating homes of outstanding quality.
In the last 5 years the Braidwater Group has won 11 NHBC Quality Awards, 3 NHBC Seal of Excellence Awards and one coveted Regional Award, among the most recognised and rewarded house builders in Northern Ireland.
In Addition to the NHBC and CEF awards, the Group has also been named as a Deloitte Best Managed company for the past five years running.
The company, which demonstrated superior business performance was put through a rigorous process that evaluates the calibre of management abilities and practices in addition to the strategy, capability, innovation, culture and financial performance.
In 2018 and 2019, Braidwater was recognised as one of the UK's fastest-growing private companies as it ranked in the Virgin Atlantic Fast Track 100 league table. 
Joe McGinnis, managing director, commented on the company's success over the years, adding:
'To gain this recognition is an acknowledgement of the hard work and commitment from all involved at the Braidwater Group. Alongside our reputation and integrity, our performance and the success of our business is down to our staff, suppliers and subcontractors, so I'd like to take this opportunity to thank everyone for their effort and contribution.''