Braidwater Residences for Rent, part of the Braidwater Group, will soon be releasing 8 luxury apartments for rent in Beech Hill View on the Glenshane Road.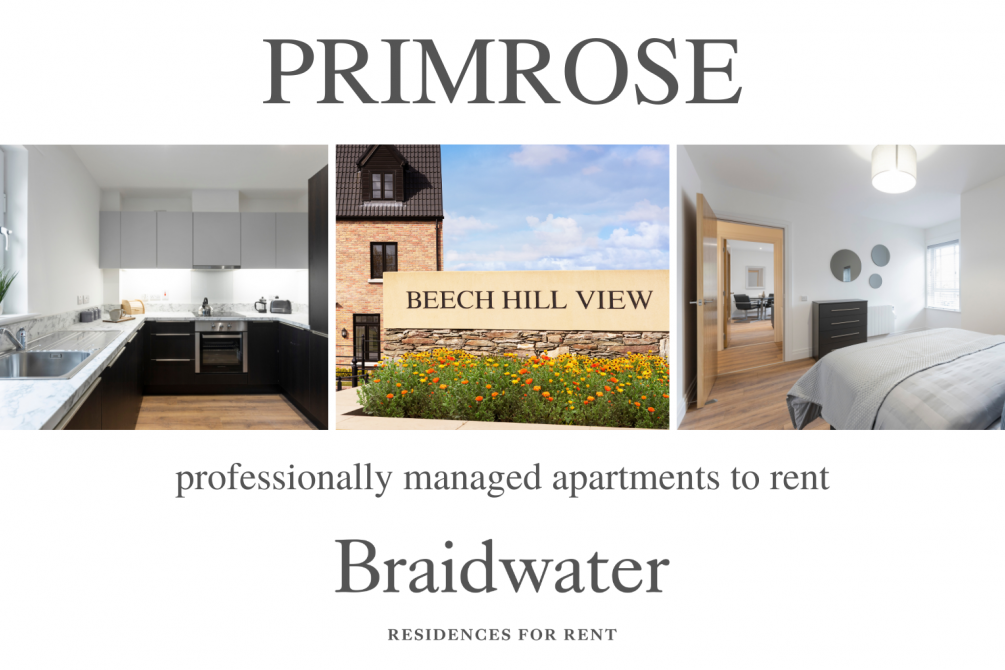 The highly anticipated Primrose development, which will be available from March, will offer discerning customers the opportunity to rent exclusive, luxury two bed apartments in a safe and secure environment on a long term basis. 
Register your interest
The new Primrose brochure will be released early in 2023 but in the meantime you can register your interest by clicking here.
Braidwater Residences for Rent
Part of the Braidwater Group, Braidwater Residences for Rent has professionally managed apartments and houses at Birch Hill (Mayfair), Eglinton (Moncrief) and now Beech Hill View (Primrose).
All apartments are professionally managed and offer a turnkey finish, car parking and fully maintained external landscaped areas.
Primrose Apartments
Located in the maturing Beech Hill View, the Primrose Apartment development consists of 8 two bedroom apartments with own car parking and easy access to the main A6.
Darren Farnan, marketing manager at the Braidwater Group said:
"We are very excited to announce that our Primrose apartments are nearing completion and will be available for lease from March 2023. We have already had a high number of people enquiring and we would encourage anyone who is attracted to our high end living concept to register their interest at their earliest convenience.''
Contact
If you have any queries please contact the Braidwater Residences for Rent on 02871 810 106.